GB Underwriting took 220sqm of office space in a newly built warehouse in Little Braxted, Essex. Featuring a 4400mm tall ceiling and sizable windows, this space offers views city offices can only dream of, even including natural ponds and scenery.
Although located in luxurious countryside, GBU made Constructive Space's brief clear. The space needed to be modern, simple and understated; with a look and feel that wouldn't be out of place in a city office. A select amount of private offices needed to be accompanied with an open plan area, along with a brand new kitchen space.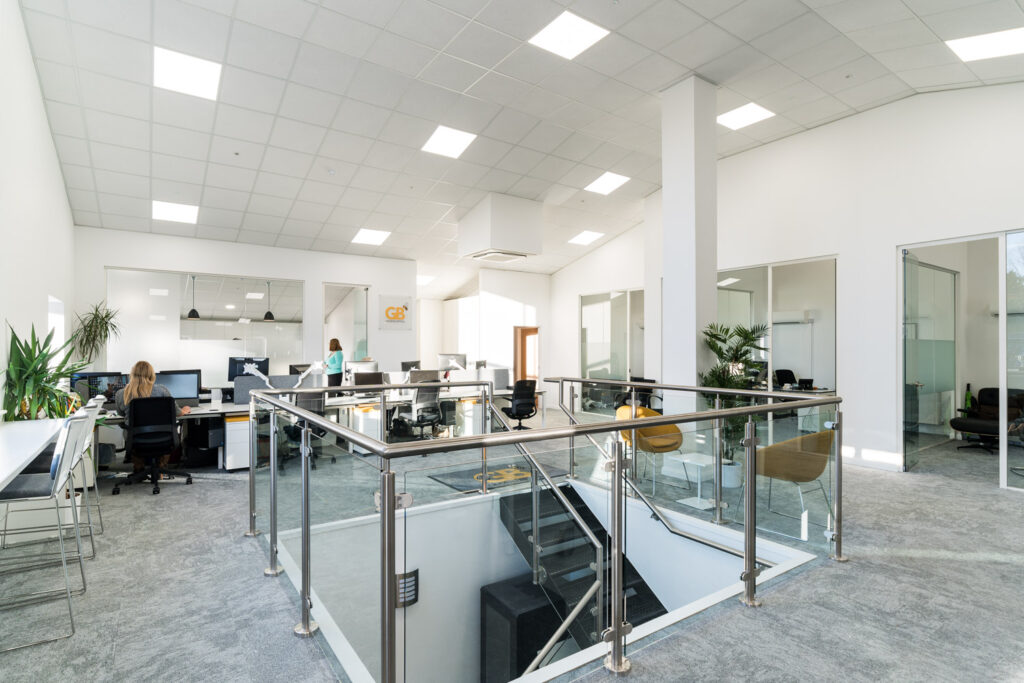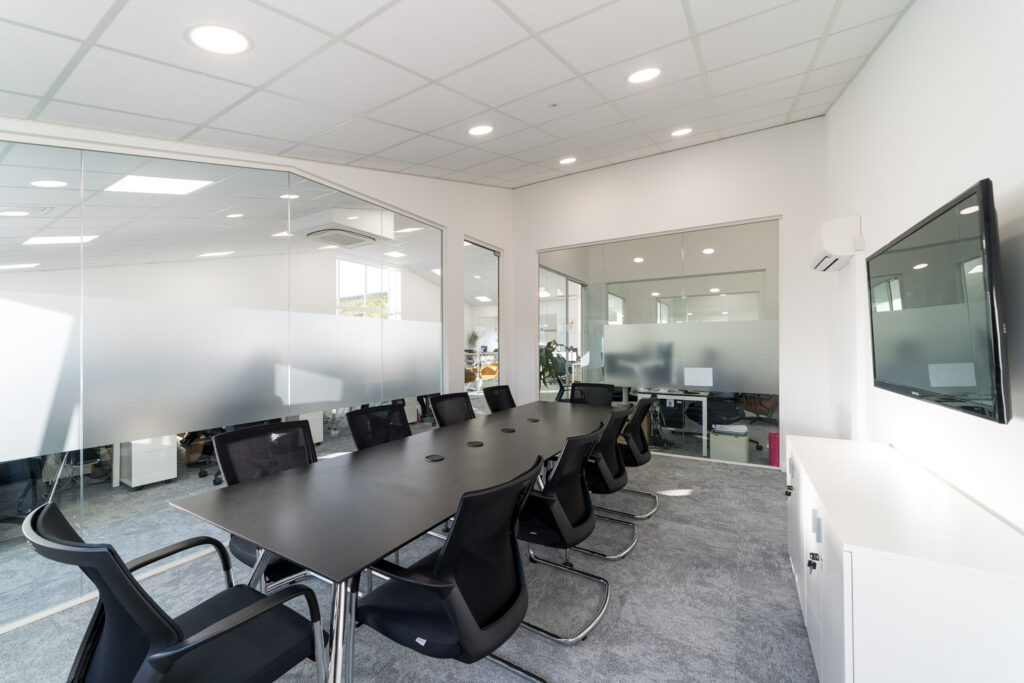 Constructive Space adhered to the brief. GBU's office space features private offices and meeting rooms around the perimeter of the area with open plan workstations located centrally. Glazed partition walls separate the private offices from the main area and privacy is created through half band frosted manifestation.
Clean, contemporary colours were used for the space. Clean white walls accentuate the airy, spacious feel of the office, but are contrasted by the earthy grey carpet. Carefully placed discreet yellow highlights in furniture fabrics throughout the office bring through GBU's branding without upsetting the minimalist look.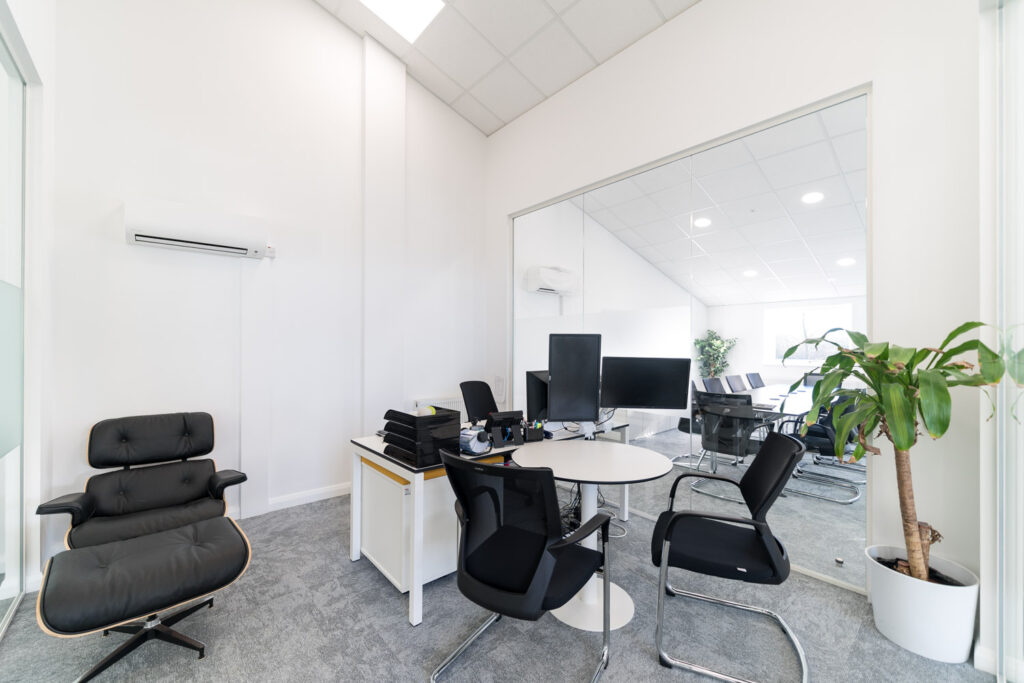 Constructive Space also installed a brand new kitchen, using gloss white kitchen units to carry on the theme of contemporary office, but added character with the maple high table and subtle pastel coloured high stools. This space also allows for informal meetings, with grommets placed in the table to allow users to charge laptops and tablets away from the desks.
GBU now have an office that is not only functional but beautiful.