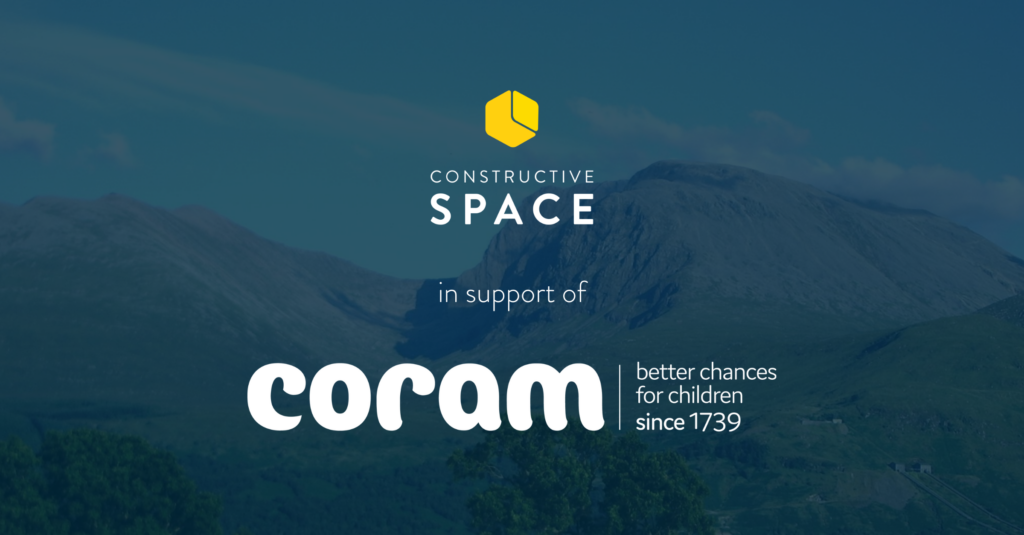 Despite choosing a single charity to support every year through our "Charity of the Year" initiative, it's seldom the case it's the only charity we support.
Due to the significant number of charities and not-for-profit organisations we work alongside every year, it's only natural that we become aware of certain causes that give us an innate feeling to do more.
This is one of these cases.
On the 7th of October 2023 our very own Mark Cottington (Charity and NGO Consultant) will be flying over from Amsterdam to take part in the Three Peaks Challenge to fundraise for UK children's charity, Coram.
Climbing around 9,500 sq ft and walking 22 miles as he scales Ben Nevis, Scafell Pike and Snowden within the space of 3 days Mark says, "much as anyone might enjoy being outdoors, this all is about fundraising… and I'm the first to admit, that it's sometimes difficult to make that connection between how money raised for good causes, contributes to people's lives.
Except in this case.
Coram has so many stories, so many projects and initiatives that really you're very relieved that it's them choosing which to support and not you. Climbing mountains is the easy bit, believe me!"
Coram champion children's rights and wellbeing, and make lives better through legal support, advocacy, adoption and therapeutic, educational and cultural programmes.
Just one of Coram's many stories is Anthony's. A now third-year university student who was adopted through Coram at 20-months old into a stable, loving family, enabling him a life of achievement through music and sport and most importantly, providing him the support to grow into the exceptional young man he is today.
If you are able and would like to contribute, please click this link or the button below to view the fundraising page. Any contributions, no matter the sum, are hugely appreciated.