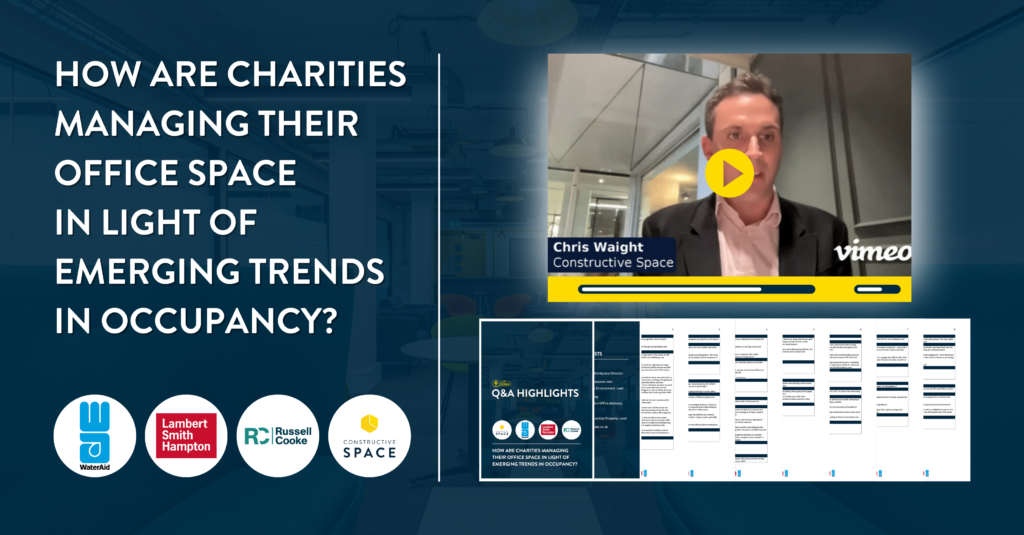 Office occupation has never been scrutinised in such detailed analysis.
Both businesses and charities are asking themselves plenty of questions.
How much office space do we actually need?
How can we we save on property costs whilst maintaining service levels?
How do we keep staff happy and engaged with increased hybrid working?
In our recent webinar, our expert panelists take a deep dive into everything charity leaders need to consider when looking at their organisation's property strategy, including a behind the scenes look at how WaterAid redefined their workplace strategy post pandemic.
Our panelists include:
Throughout the webinar, attendees sent in a number of relevant questions. Whilst our panelists managed to answer a handful live, following the webinar Emma, David and Andrew took the time to provide more detail where possible.
Scroll through the below document to view their answers: