Mayfair was chosen by the investment company for their first London office. They wanted an impressive, clean/crisp aesthetic that reflected their brand. The space needed to accommodate partners, support staff, cater for client meetings and welcome visitors.
The space had to be functional whilst stylish and comfortable, predominantly monochrome, full of light and furniture designed with clean lines. Good audio visual & data links to Africa were essential. And as the client was based in Johannesburg during the project Constructive Space assisted in obtaining the licence for alterations/landlord approval and building control approvals.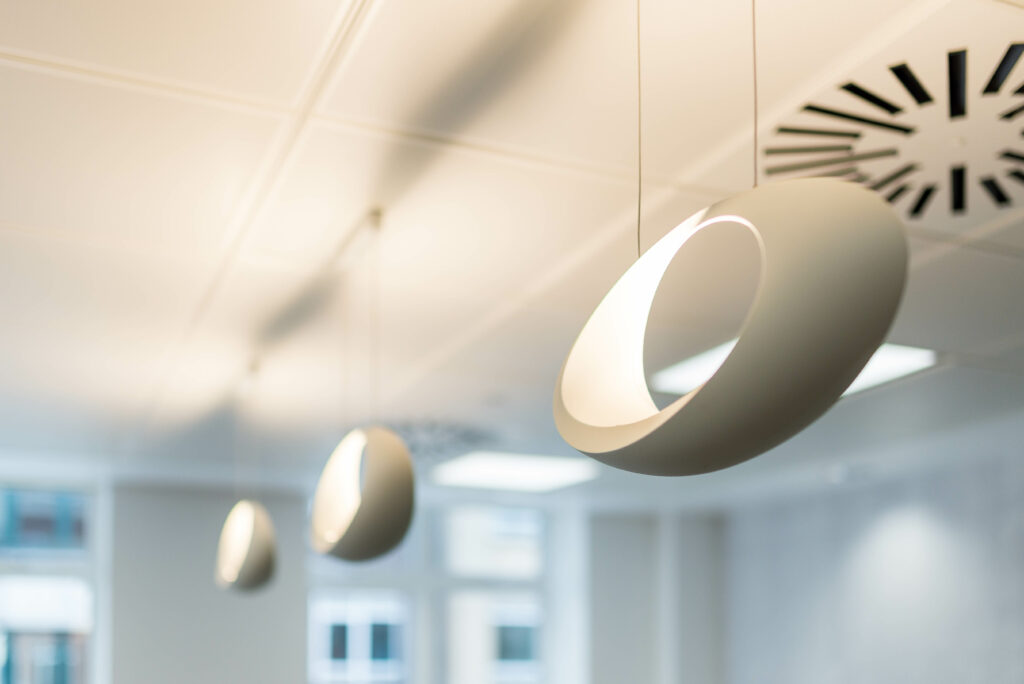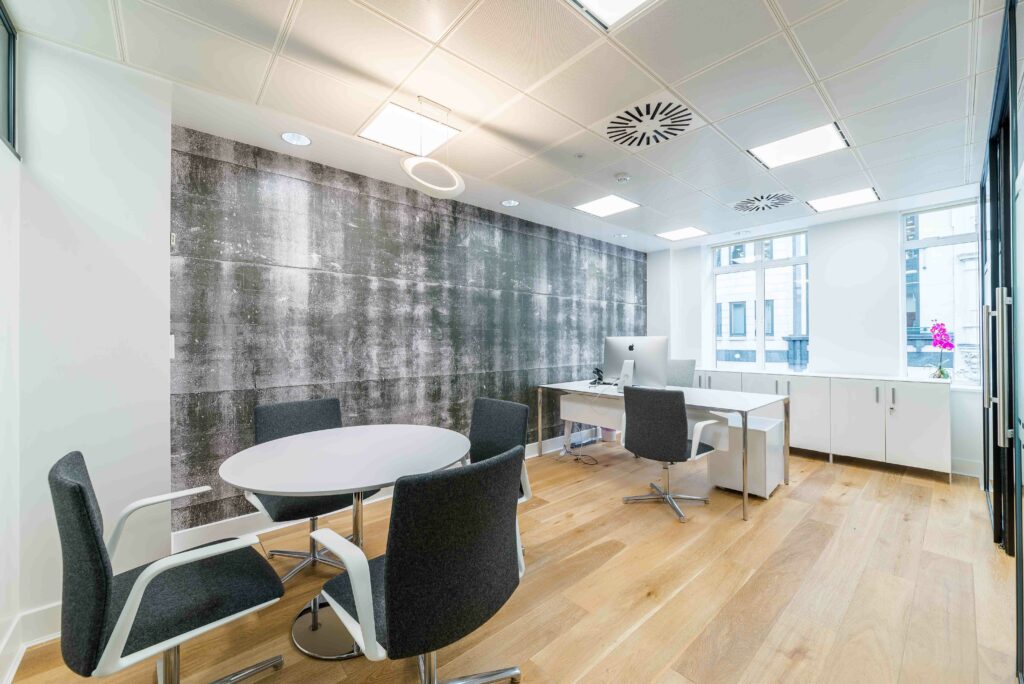 Constructive Space delivered an impressive London office for the African company with telephony, data and AV that met with their communication needs.
The Nordic oak timber floor and concrete effect wall covering on accent walls off-set the clean lines and minimalist style of furniture. Furniture is predominantly white with seating upholstered in shades of grey. A black timber top boardroom table contrasts beautifully against the light walls and floor. The almost Scandinavian feel was completed by the minimal black frames to the glazed partitions.
The result successfully reflects Tiso's ethos and brand.