Thinkbox is the marketing body for commercial TV in the UK, in all its forms. It works with the marketing community with a single ambition: to help advertisers get the best out of today's TV.
After taking 3,500 sqft in Holborn Gate, our designers got to work in developing a space in line with our client's requirements.
A purposeful mix of work zones were needed to accommodate their employees, with ample room for collaboration and formal meetings, along with rooms for deep focussed work and filming.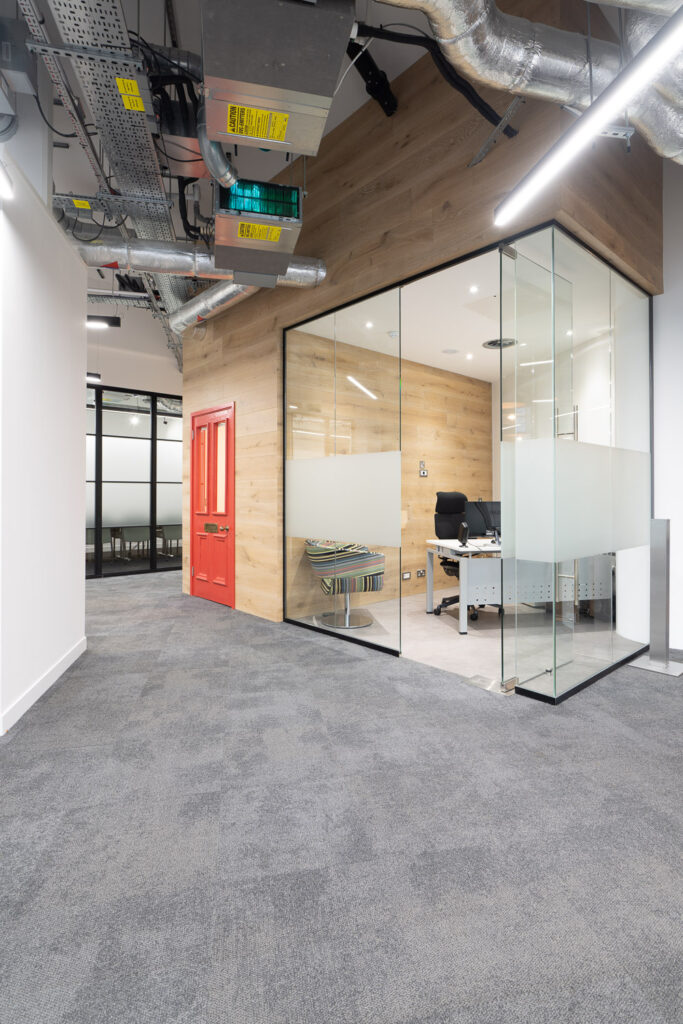 Upon entry, the eye is naturally taken upwards towards the immaculate exposed ceiling, a feature which runs throughout the entire office, giving a sense of airiness and freshness to the space.
To the left is the breakout and kitchen area, featuring a solid wood feature wall with an inset flat screen, perfect for taking a break away from the desk. Wooden tables complimented by industrial lighting and seating provide a strong contrast to the rest of the lighter office.
The centre of the office includes a pair of quiet rooms along and a director's office, housed in a feature floor to ceiling wooden construction, with a black framed glazed partition for the feeling of openness from within the office.
Various sized meeting rooms were built along the most northern wall of the office using an acoustic glazed partitioning system, allowing easy access for visitors, and far enough removed from the open plan seating area. A few steps away a series of lockers are sat in a purpose made nook for employees to drop their things off before taking their place at their desks.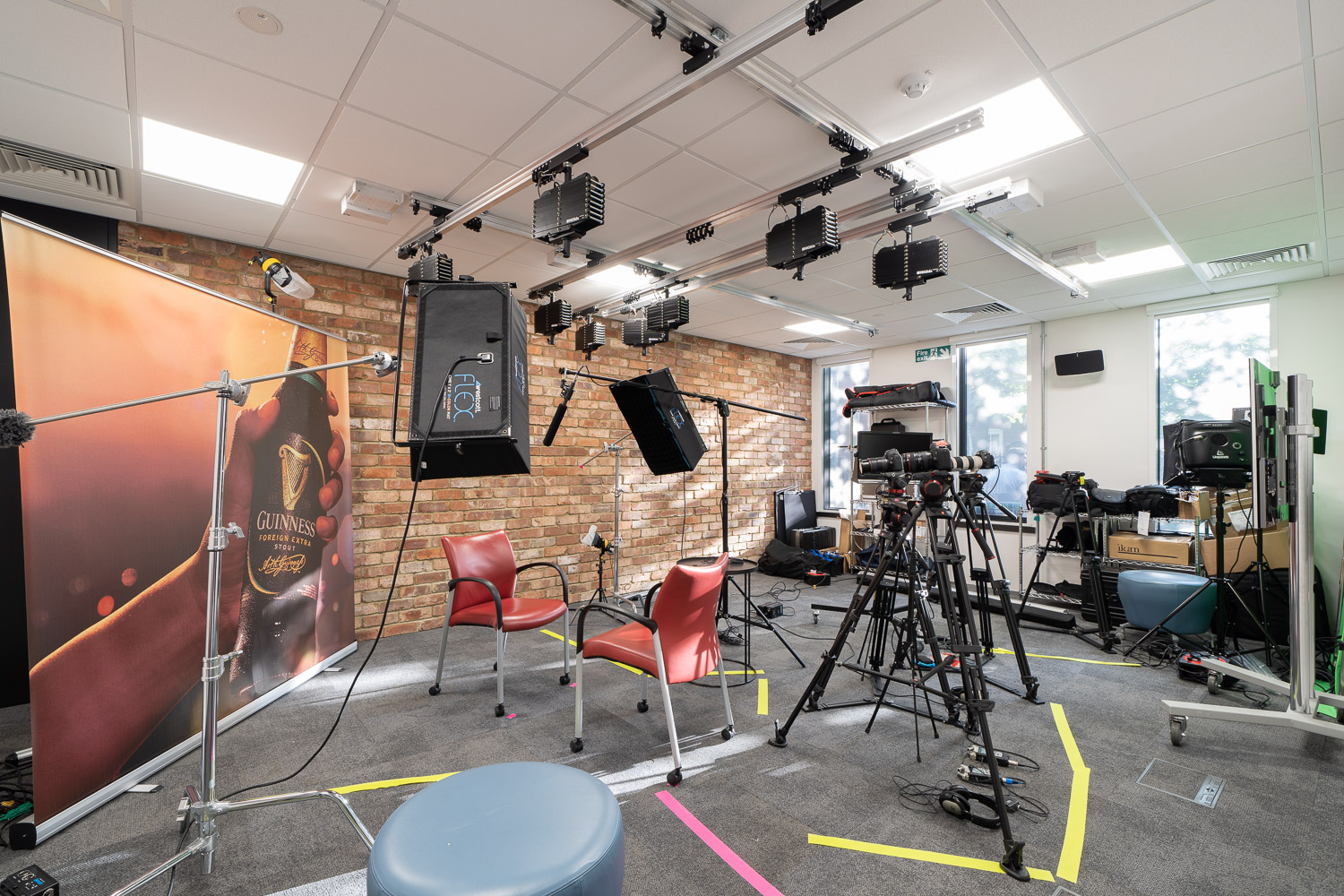 Our furniture team were able to make excellent use of the client's existing inventory, with the open plan space created using almost entirely reconfigured existing furniture – whilst matching new desk finishes for a seamless look.
A solid partition divides the filming room from the open plan space. In here, we completely reconfigured the lighting on adjustable tracks for adaptability to different filming scenarios – whilst also installing plenty of accessible underfloor power for the filming equipment.
One of the most exciting additions to the space is not visible at all. We installed UV-C emitters within the client's existing fan coil units to significantly increase the indoor air quality throughout the space, something which has shown to be essential in employee wellbeing and in turn, productivity.
Having developed the scheme through continuous conversation with the client, Thinkbox now have a space built for the way that they work.