When expansion and end of lease facilitated a relocation for The Investment Association they chose the 2nd floor at Camomile Court, London, EC3 for their new London office. The floor needed to be completely refurbished and fitted out in line with the Association's vision, project goals and workplace requirements. Flexibility with meeting room size was vital as they have numerous meetings of various sizes on a daily basis.
The brief was to re-inforce their image, strengthen the relationship with their members and provide a working environment that not only allows integration of technology but makes it a place to inspire.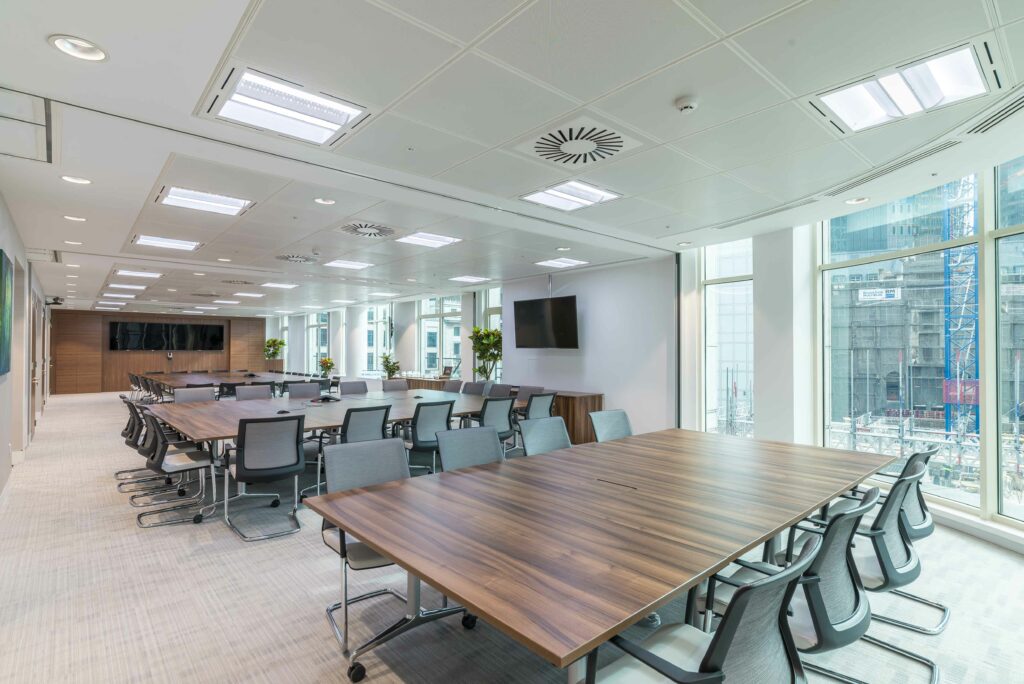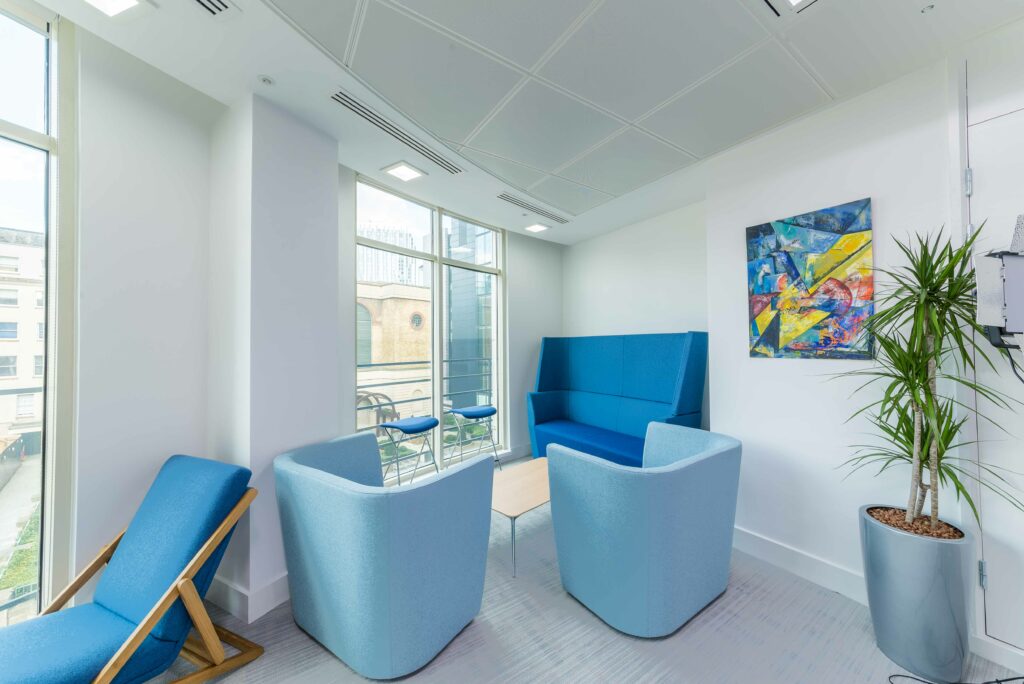 The result is a dynamic, yet welcoming interior that re-enforces The Investment Association brand. The floor to ceiling windows and good use of space, with classic furniture solutions from Frem, Techo and Orangebox, has created a high quality workplace that inspires staff and visitors.
Open plan, cellular offices and breakout areas provide a variety of work-settings. Informal areas have been incorporated in an interesting way using 'difficult' spaces with great views.All the conference rooms have media walls and can all be adjusted to cater for different meeting sizes. Both partitioning and furniture are modifiable for easy and quick re-configuration.