Shelter is a nationally recognised charity that campaigns for tenant rights in Great Britain.
We were awarded the contract to refurbish Shelter's 17,000 sq ft freehold London HQ at 88 Old Street, with the building's interior requiring a complete overhaul and modernisation having been left untouched for many years.
Working in partnership with workplace design Consultancy Burtt-Jones & Brewer, 7 floors were meticulously designed and constructed to best serve Shelter's growing workforce.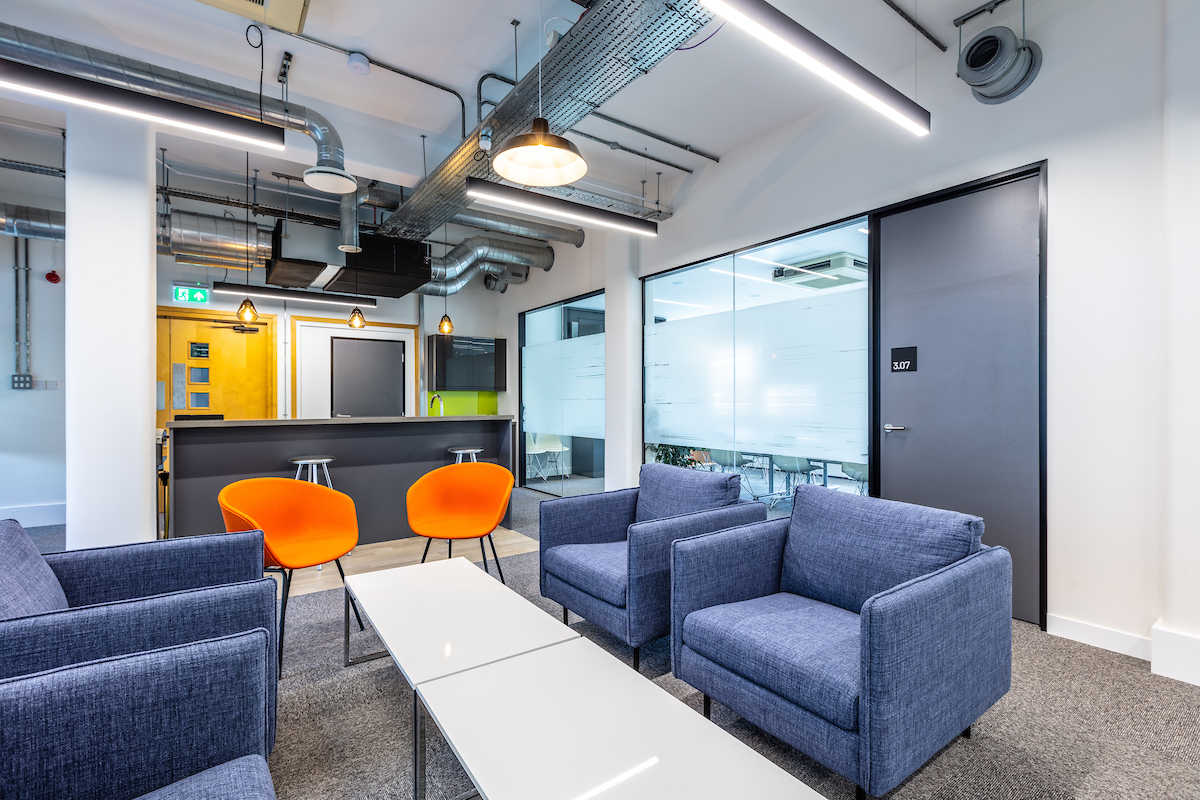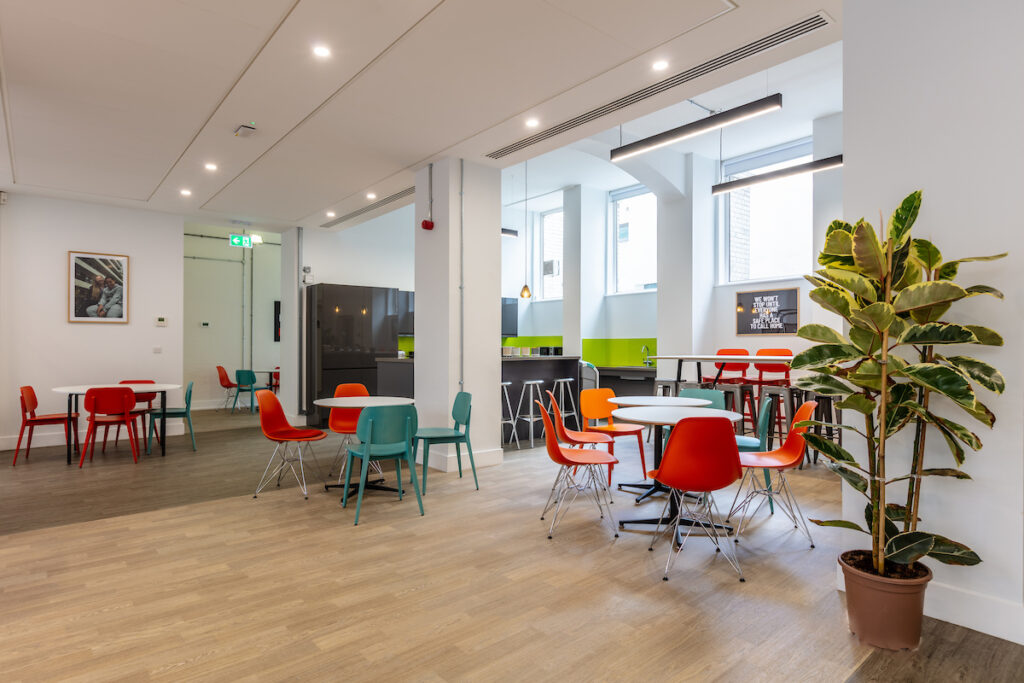 Stripping back significant parts of the interior left a blank canvas for Shelter's new workspace to take form.
The ground floor plays host to an expansive break out area which doubles as an open space to host events and conferences, fit with a full sized kitchen, ceiling mounted projector screen and octagonal sofa pod for informal meetings.
Tucked neatly behind an existing wall, 3 acoustic booths give employees an additional option to take a break from their desks for a catch up or private work.
A mix of brightly coloured furniture and details were used to bring additional vibrancy to the space, such as the lime green kitchen splashback and breakout seating.
Plenty of biophilia was incorporated to add natural breaks throughout the space, while providing wellness benefits to staff.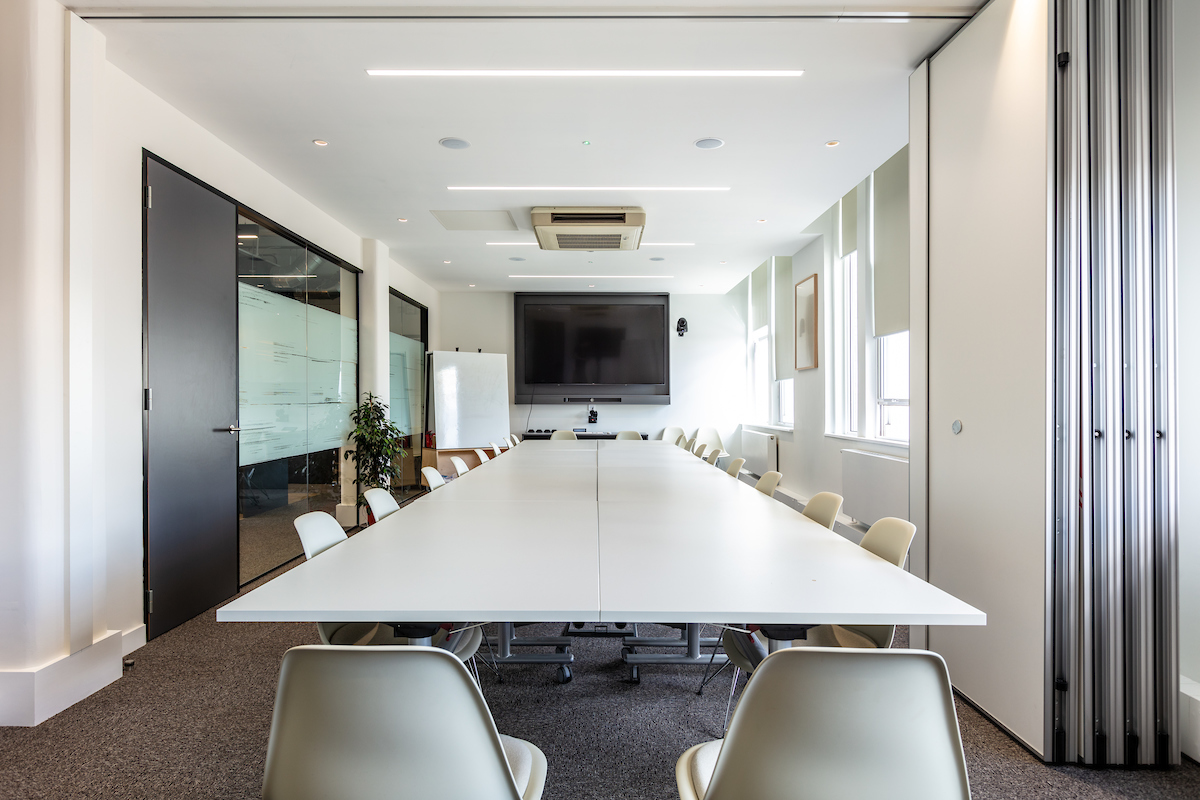 The first floor to fifth floors contain open plan desking and plenty of space for collaboration by way of private meeting rooms, touchdown areas with sofas, screens and blackboards and large tables which can be used for team get togethers or hot desking.
Colourful on-brand open booths feature throughout the space, perfect for 1-to-1 catch ups or some additional privacy for focused work.
On the third floor we installed a large boardroom which seats up to 26 attendees. A folding wall through the centre allows the space to be separated into two smaller areas, giving Shelter additional adaptability to configure the space for a variety of purposes.
Small tea points have also been installed on each floor for easy access to light refreshments throughout the day.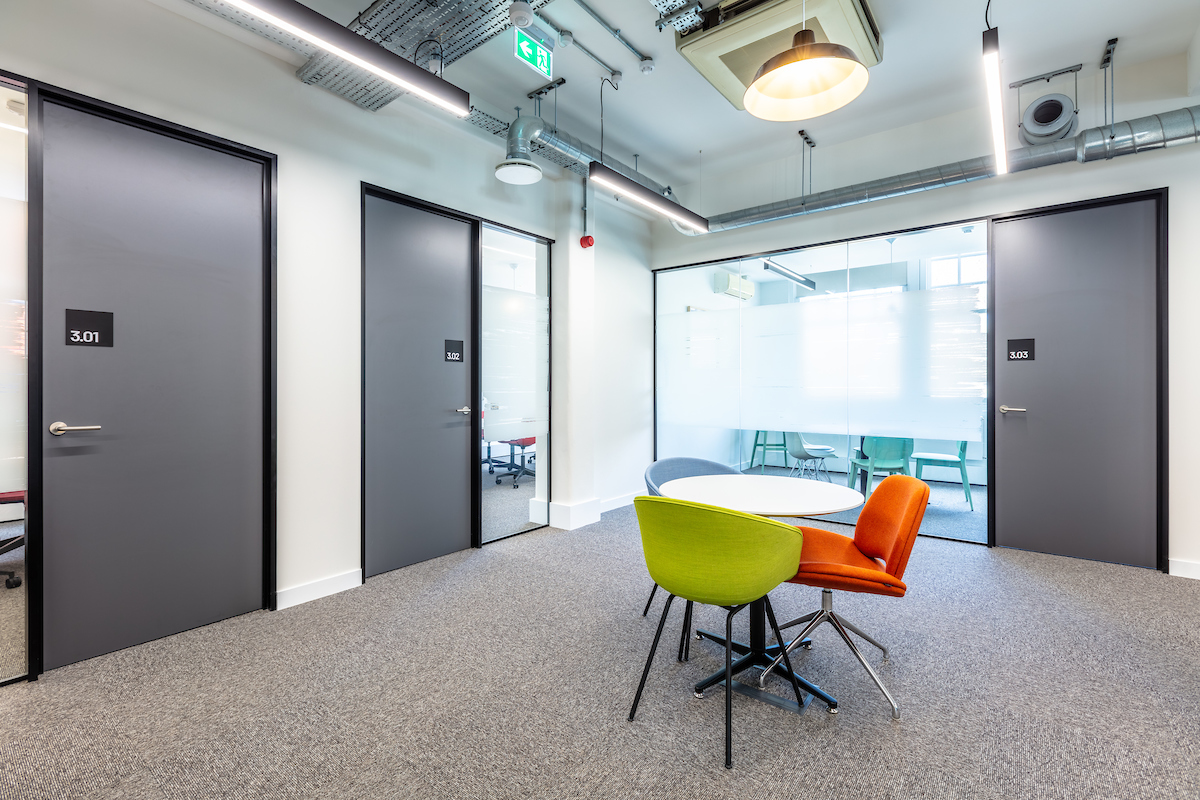 value added at every turn
We were able to add value and save costs wherever possible throughout the project. This included reconfiguring the building's existing mechanical and electrical infrastructure and by reusing a significant package of Shelter's existing furniture, such as desks and seating.
WC's were redecorated for congruency with the rest of the building and locker space for 124 staff was installed in the building's basement, along with a dedicated welfare and faith room.
Shelter's new space has enhanced employee wellbeing and productivity by introducing a refreshsed and comfortable working environment.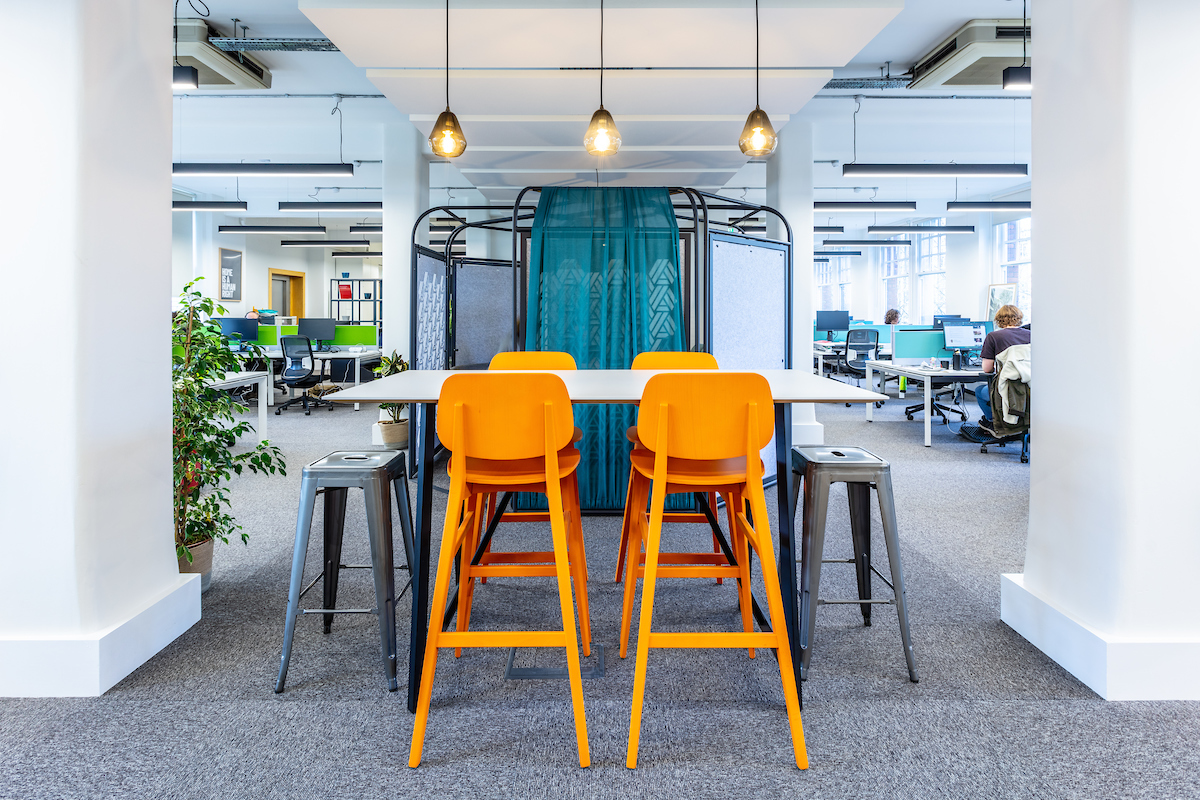 Constructive Space were the principal contractor for the refurbishment of our central London freehold office (17,000 square feet).
It was an absolute pleasure working with them, both at an overall project level with really clear communication (and at times hand-holding), as well as their site teams who were really engaged and considered in how they worked particularly given some of the variations required due the age of the building.
We had a tight budget and an ambitious schedule and Constructive Space were able to deliver on both fronts.
The final results are incredible and our staff are amazed by the transformative results Constructive Space have delivered. I would unreservedly recommend them, and we will be looking to work with them again on future projects.
– Dan Burraway, Assistant Director, Shelter