After the acquisition of over 10,000 sq ft of space in Angel Court, London, POTAM required a full fit-out that made the best use of their new environment.
Moving from a more traditional space, POTAM took the opportunity to reinvigorate their office space with a clean and minimal look to compliment the modern building.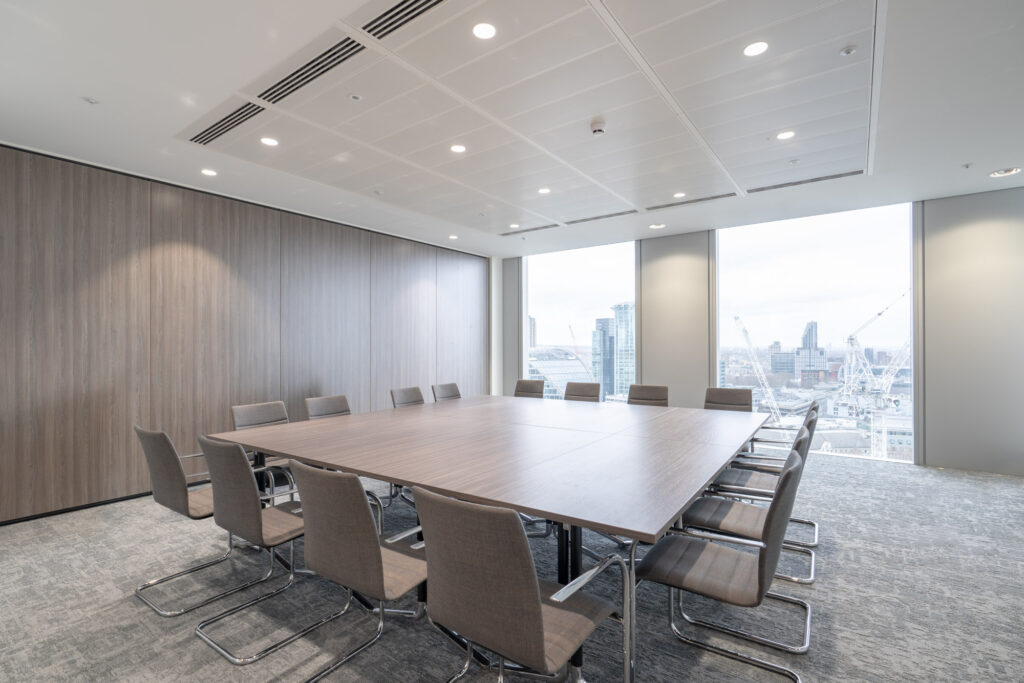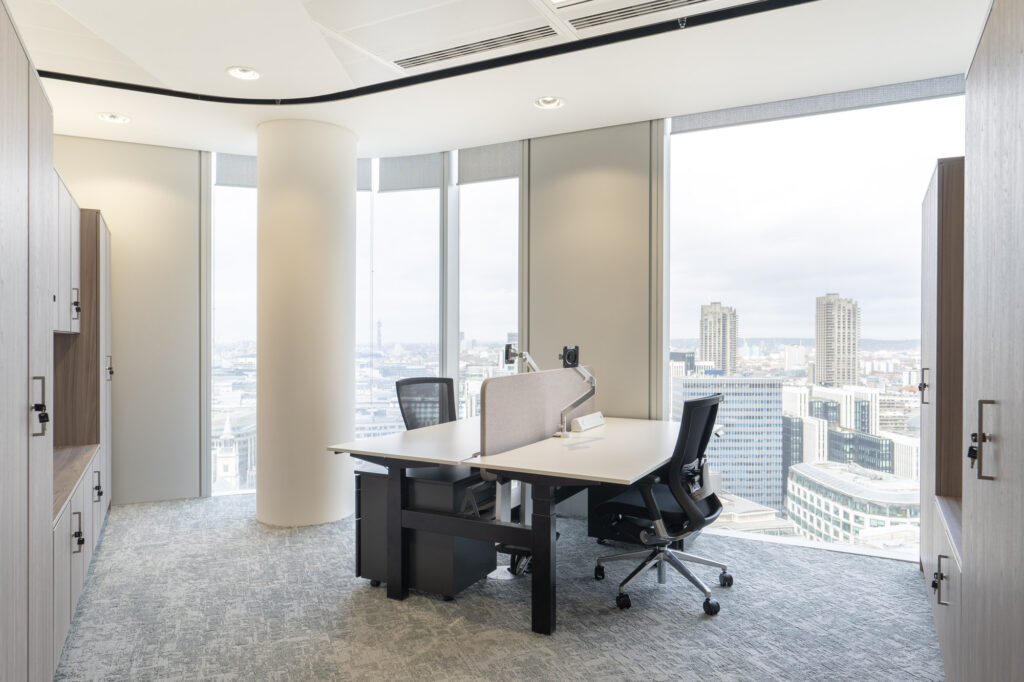 The cyclical floor space allowed the designers to create a workspace which naturally flows from entrance to exit.
With 360 degree views of the city; private offices and open plan desks have been intentionally situated at the circumference of the space, making full use of the natural light the building offers.
Folding boardroom walls provide the option to adapt the space to suit a variety of needs and rolling storage and conveniently placed tea points add to the functionality of this productivity driven office.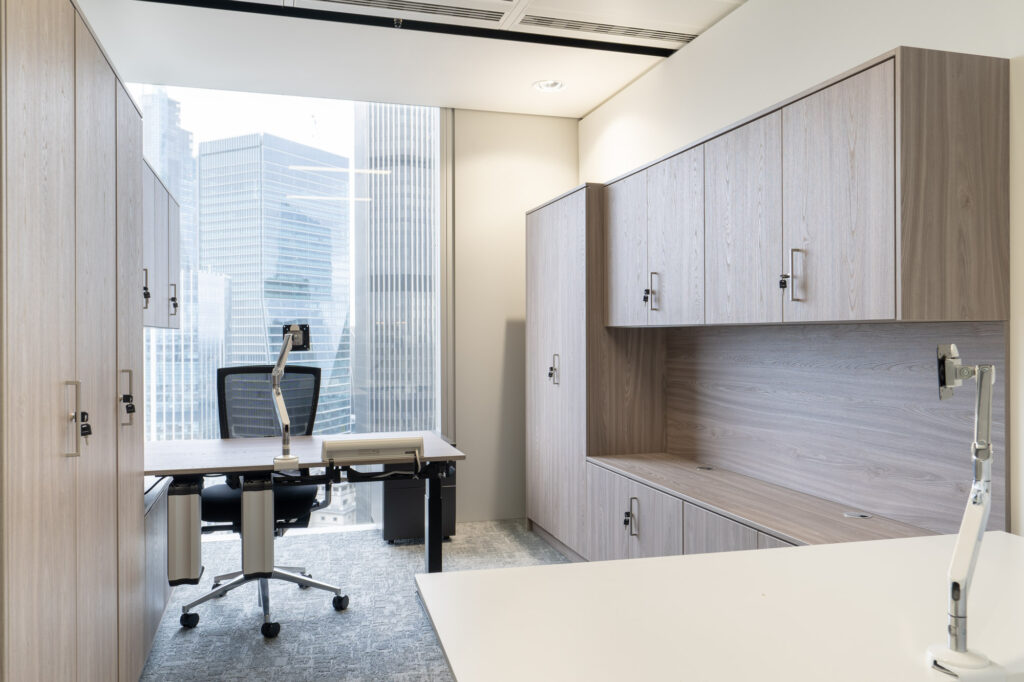 All private offices have been kitted out with intelligent storage solutions, while the sit/stand desks feature monitor arms and desktop power for IT for a customisable and comfortable employee experience.
Curved full height glazed partitions create the walkway throughout the space, allowing light to filter through the external floor-to-ceiling windows, reducing the need for overhead artificial lighting – improving employee wellbeing and environmental performance.