Providence Strategic Growth (PSG) invests in growth-stage software businesses and the founders and management teams that drive them.
We were selected to conduct the full design and build of their 10,000 sqft Sloane Square office whilst negotiating the challenges brought upon by the national lockdown.
The project was a complete success, finished on time and within budget to see our client provided with a smart, adaptable workplace that offers its inhabitants an environment which leaves nothing to be desired.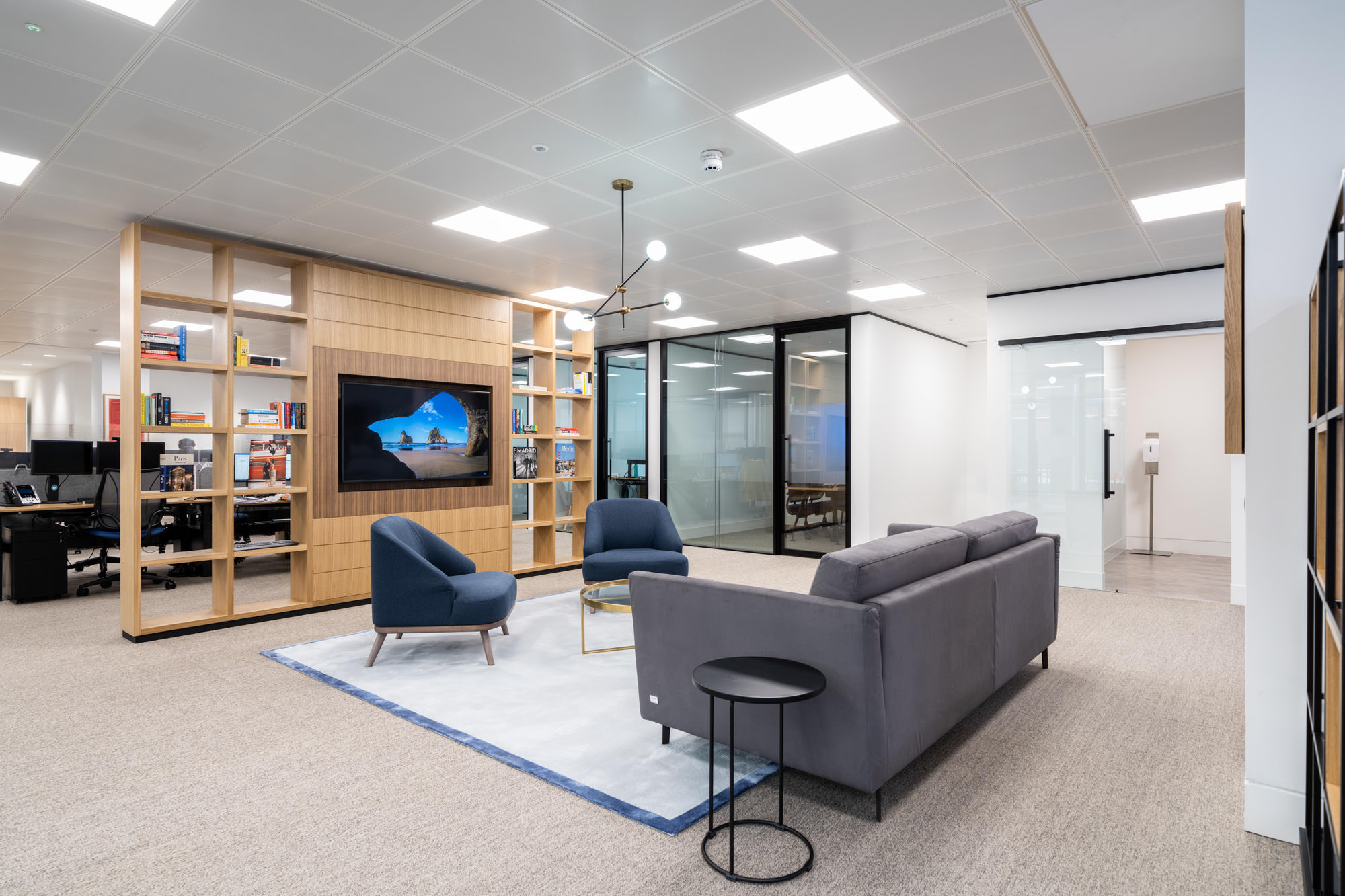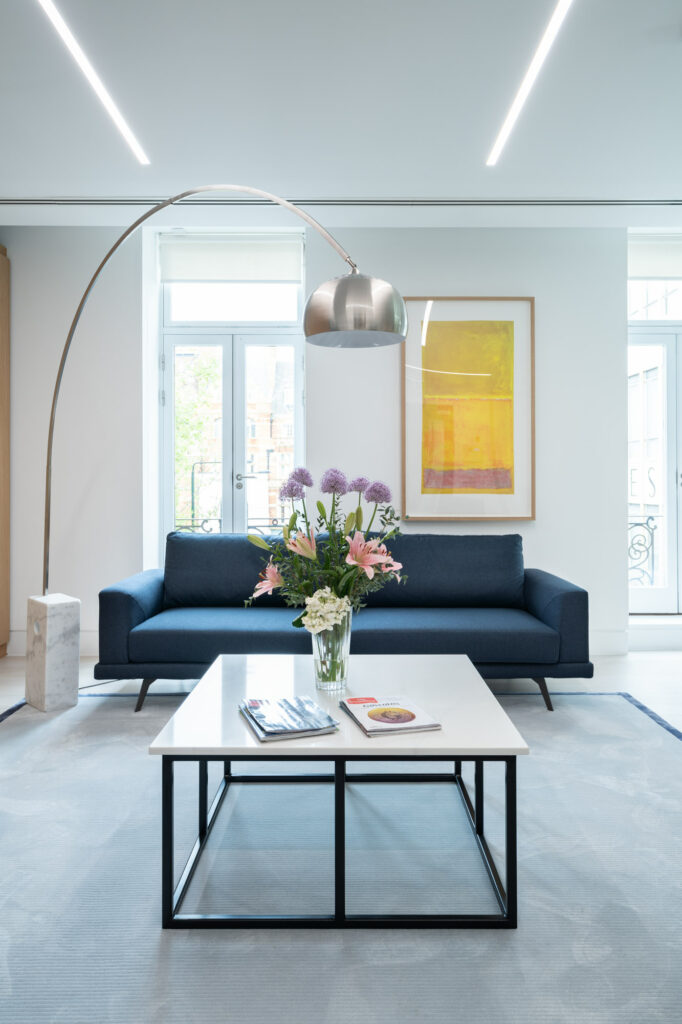 Transformed from a blank shell, partitioning, flooring, ceiling and tea point works were combined with a bespoke M&E package to see the workplace come to life.
Private offices and meeting rooms were built at the perimeter of the space with spacious open plan areas placed centrally providing a natural flow through the environment.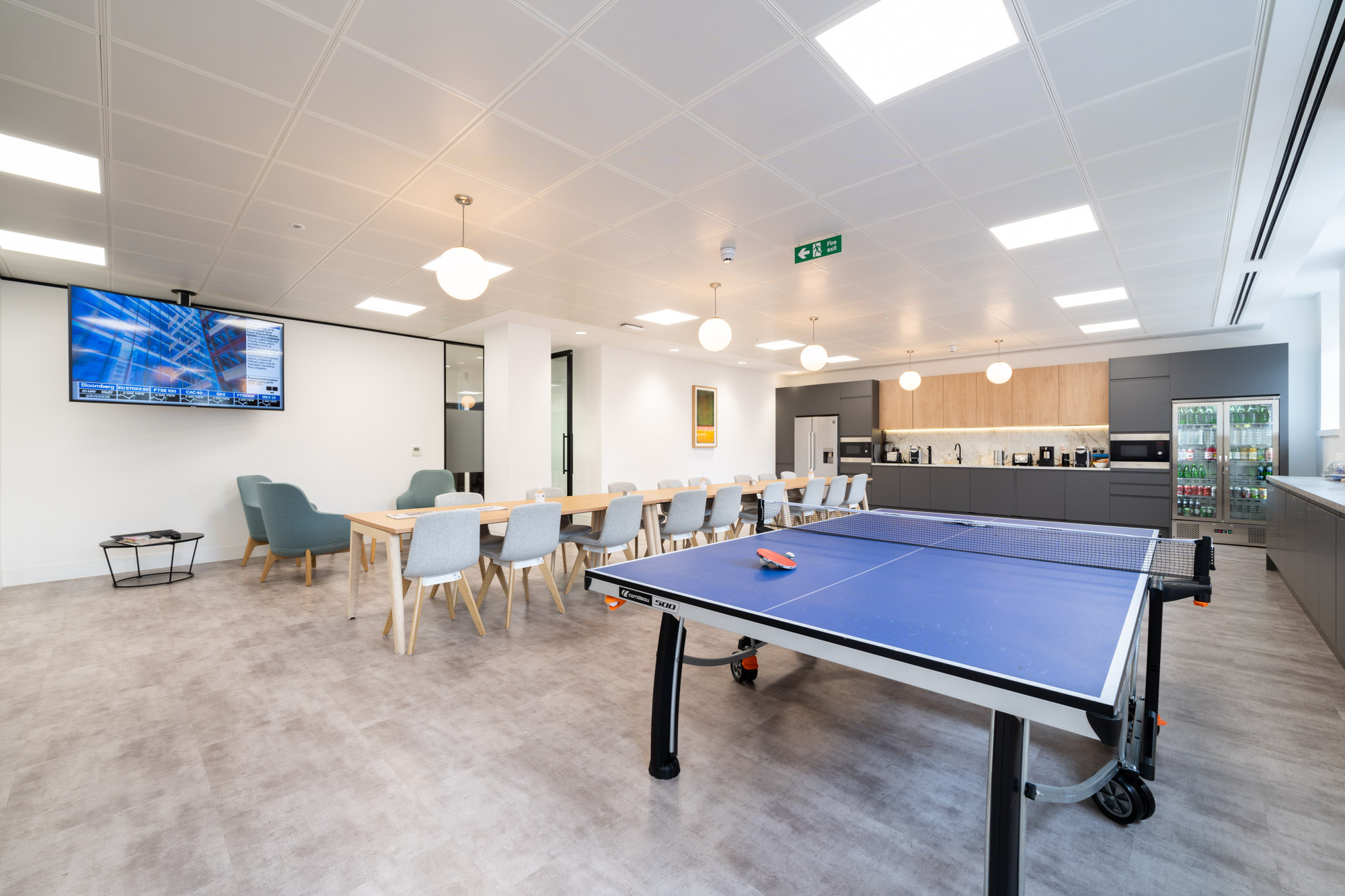 A generous break out area featuring seating for 27, a table tennis table and ceiling mounted TV provides the ideal space for employees to take a break away from their desk, grab some lunch or catch up for an informal chat with a colleague over a coffee.
A sizeable furniture package saw the space fitted out with office furniture from leading brands, including ergonomic sit/stand desks, privacy screens and ample storage for the employees.
Full height glazed partitions were used for the perimeter offices and meeting rooms to make best use of the external windows, allowing natural light to illuminate the central areas.
The final product is a on-brand workspace which enhances our client's day-to-day activities, fostering productivity and improving employee wellbeing.