Global private equity experts, Horsley Bridge Partners, instructed us to provide a CAT B fit-out of their newly acquired Golden Square offices in London.
The floor was merely a blank shell which needed to be segregated for efficient use. A boardroom, an informal meeting room, open office space, waiting area and kitchen area were all required for this west end office space.
Due to the established clientele HBP works with, premium, high-end finishes and furnishings were essential for the comfort of visitors.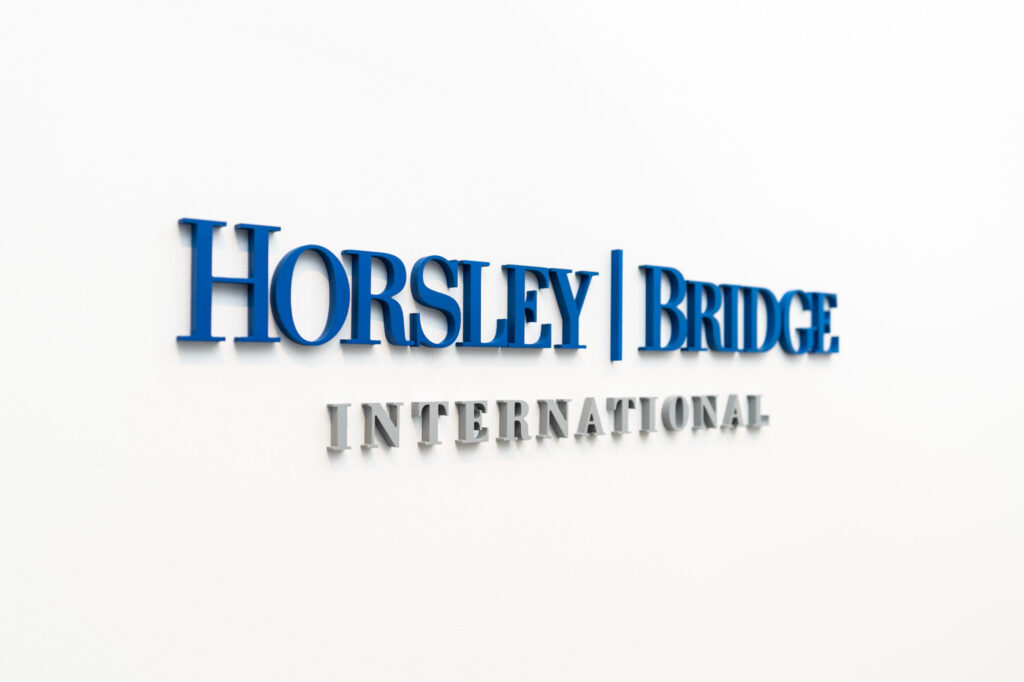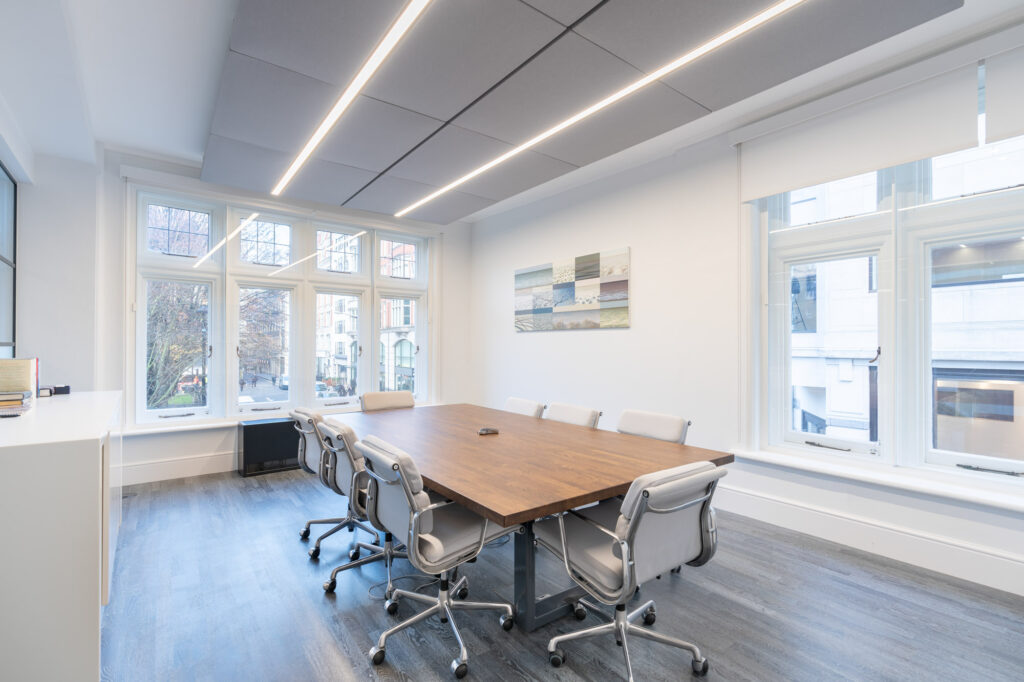 We carried out extensive space surveys to deliver an office design which would both "wow" and make excellent use of the workspace that would fulfil the brief.
As you enter the office, you're met with a spectacular yet comforting waiting area. Due to our international relationships, we negotiated with top European office furniture manufacturers to secure favourable deals on high-end designer furniture for our client.
A bespoke meeting table and re-upholstered seating in the boardroom leave little to be desired, accompanied with acoustic ceiling panels for optimal mitigation of noise pollution from the rest of the office and outside spaces.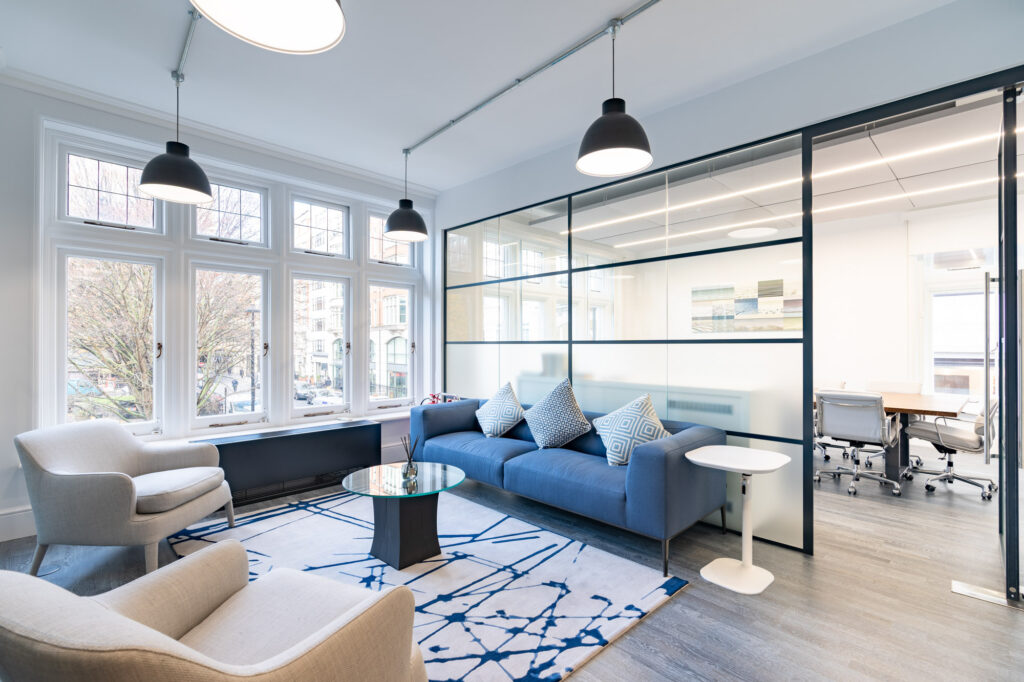 Newly installed glass partitions segment each area of the office with frosted manifestation installed to add further privacy where needed.
A full kitchen was installed, complete with Corian worktop and bar area which allows the team to collaborate in a less formal setting.
Sit-stand desking was recommended and installed due to its numerous mental and physical health benefits for its users.
The space was thought out in detail and it results in a beautiful, flowing office.