Azure Hotels is one of Europe's leading hotel investors and operators combining extensive financial and commercial property experience with a deeply established hotel and hospitality heritage.
We were enlisted to fit-out Azure's 2,500 sq ft London office space to bring life to an environment which is not only practical and comfortable for its inhabitants, but reflective of our client's culture and impressive portfolio of international clientele.
New partitioning, ceiling works, flooring, bespoke joinery and a full M&E package made up the majority of work required for this sophisticated workspace.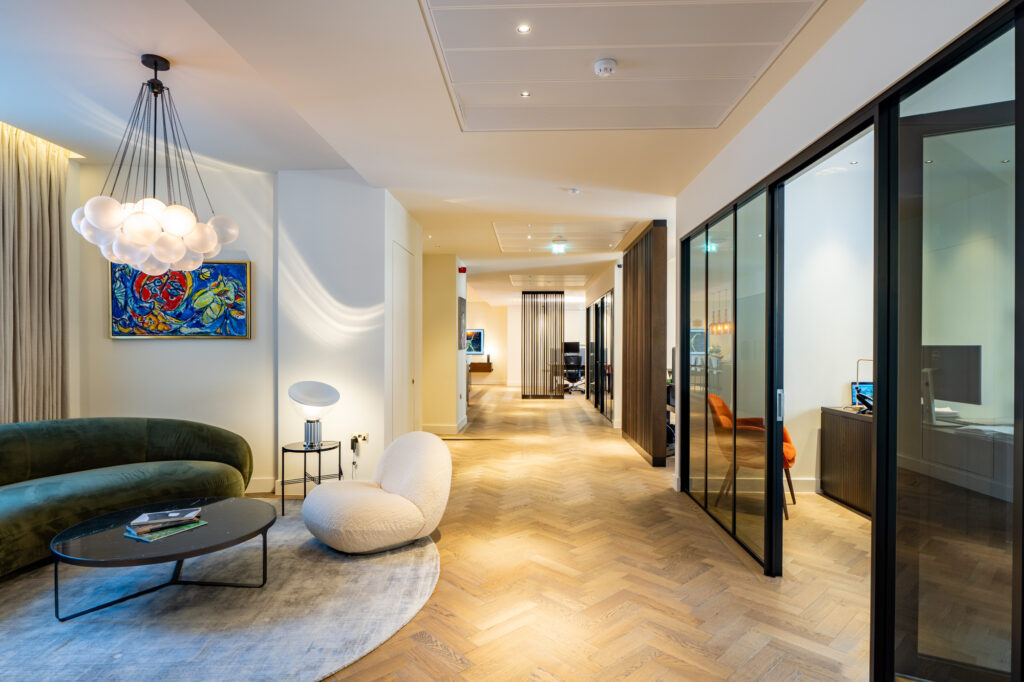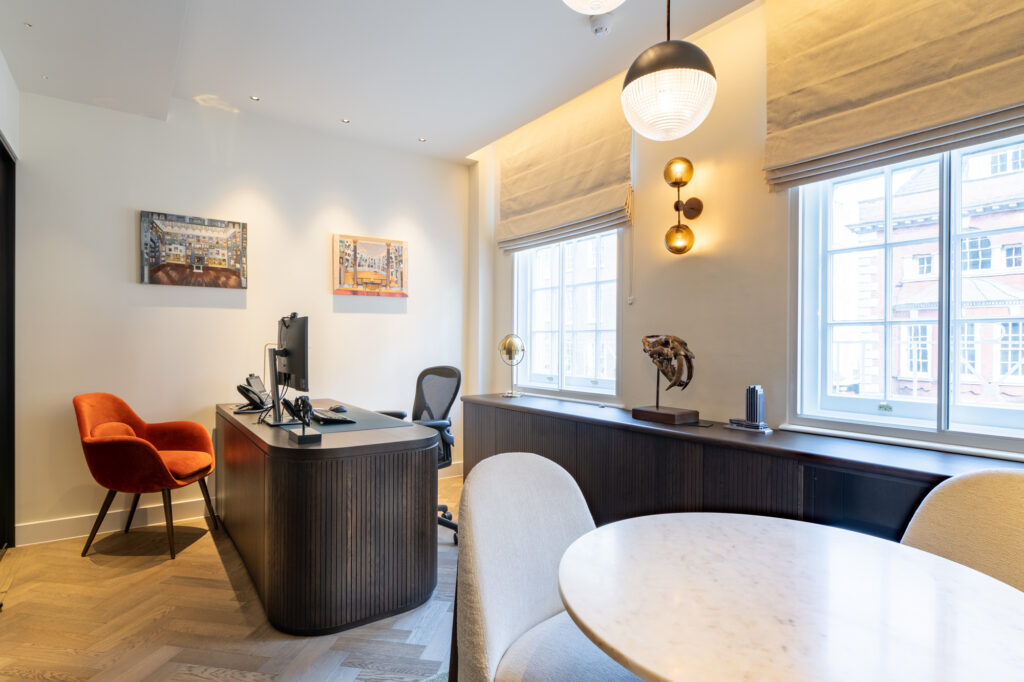 From the moment you enter the workspace you're surrounded by premium finishes. A lounge area awaits visitors to the right alongside two of the three private offices and boardroom.
Double glazed partitions are used throughout the space, using 2 layers of 12mm smoked glass for optimal acoustic performance and finished in a special coated aluminium frame, offering the perfect contrast to the Herringbone Wood flooring seen throughout.
The private offices all feature a bespoke slatted timber desk with a leather insert with additional soft furnishings for meeting space.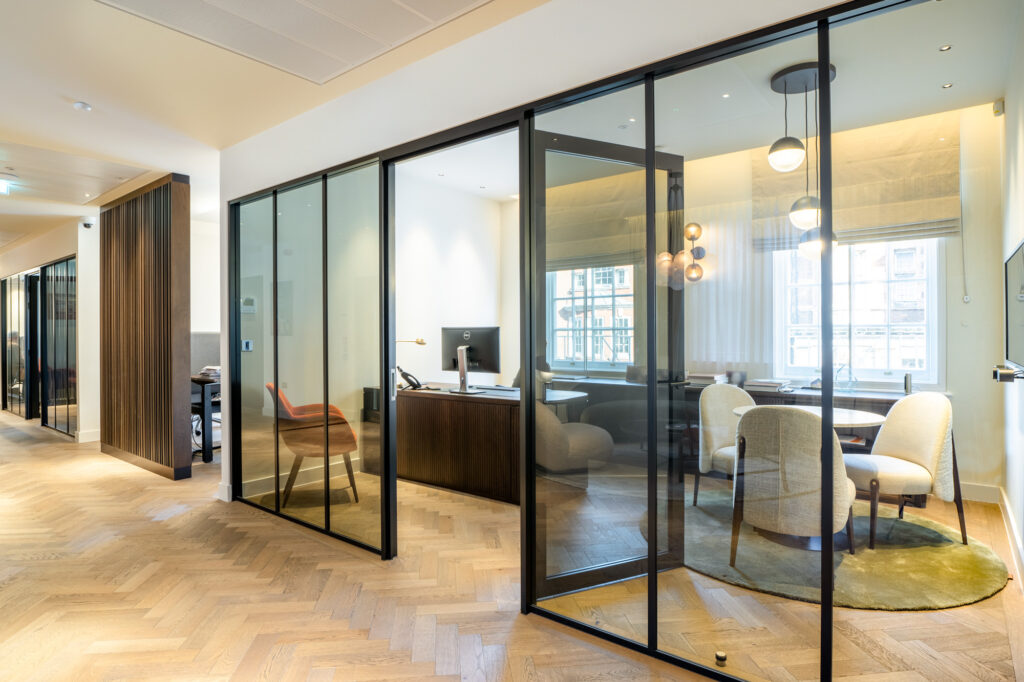 The left side of the office hosts the open plan desking and teapoint area. As with the desks, the high kitchen table is a bespoke piece of joinery to continue the oak theme throughout the office.
Of course, a complete Mechanical & Electrical overhaul was required to fit the new office space. Small power, lighting, I.T, Fire Alarms, Security, AV and AC reconfiguration took place to service the office and fit the scheme. Air purification filters were installed to all existing fan coil units for improved air quality, essential for minimising the risk of virus transmission.
The end product is a London workspace our client can be truly proud of, which oozes of sophistication and is completely on-brand.