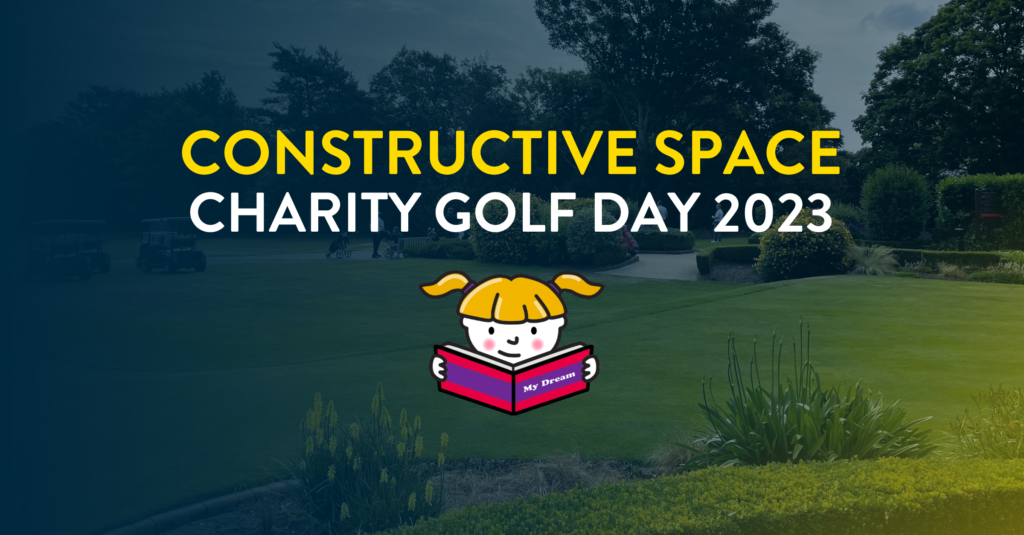 On the 27th June 2023 we hosted our annual Golf Day in support of our Charity of the Year, The Dream Factory.
Held at Coombe Hill Golf Club in Kingston Upon Thames, 50 golfers comprising of clients, suppliers and friends joined us for 18-holes on the spectacular course as we looked to close in on our £15,000 fundraising target.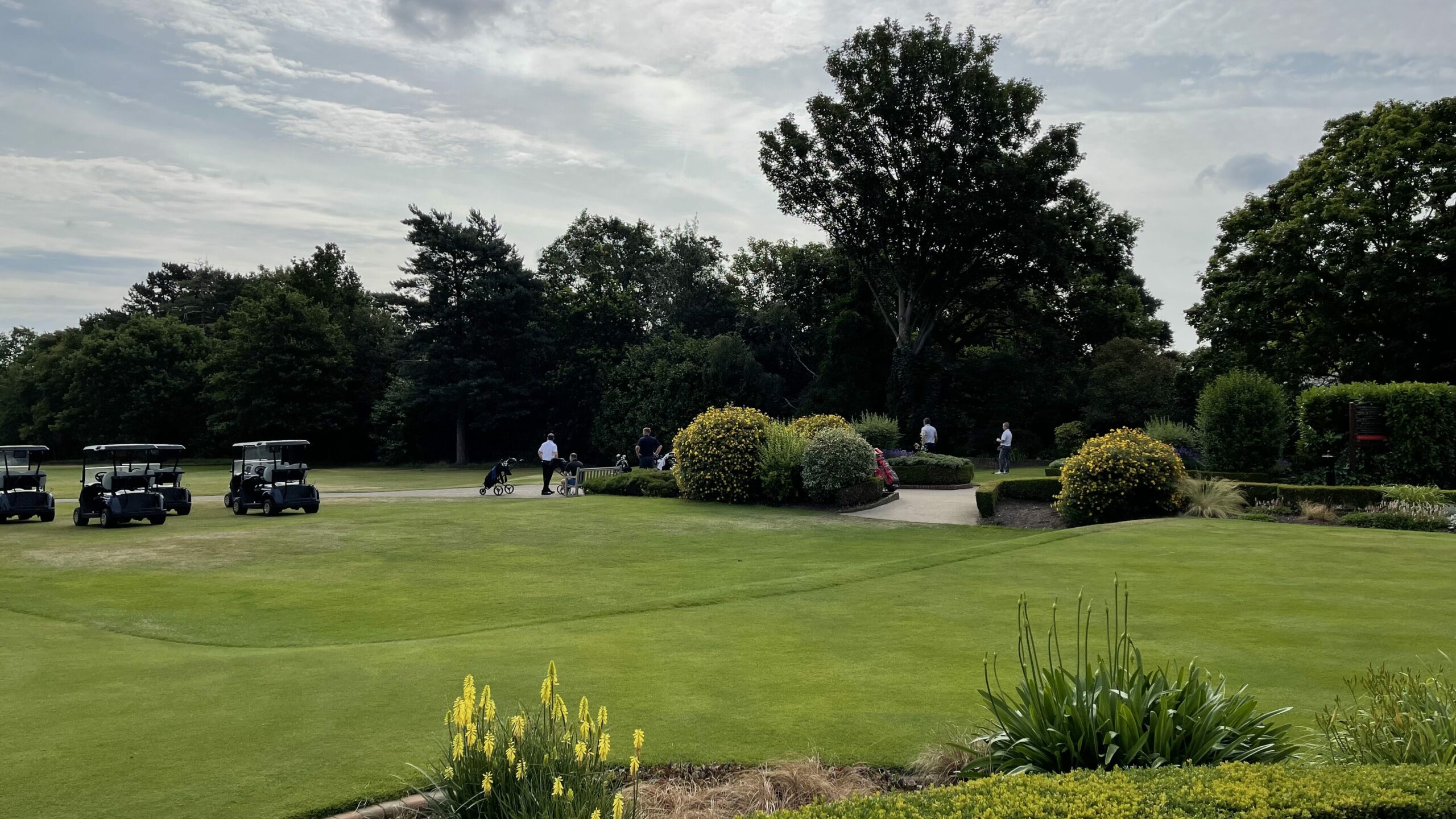 An 8:30am start saw the golfers return mid-morning from the first 9 to a halfway house stocked with all the essentials before heading out for the second leg.
On return the bar staff were kept busy while we were joined by the incredibly entertaining mind reader and magician, Matt Daniel-Baker.
When lunch is as good as it is at Coombe Hill we naturally had to accommodate a few non-golfers who joined us later on in the day. Chicken liver pate, followed by an immaculate carvery and finished off with a sticky toffee pudding.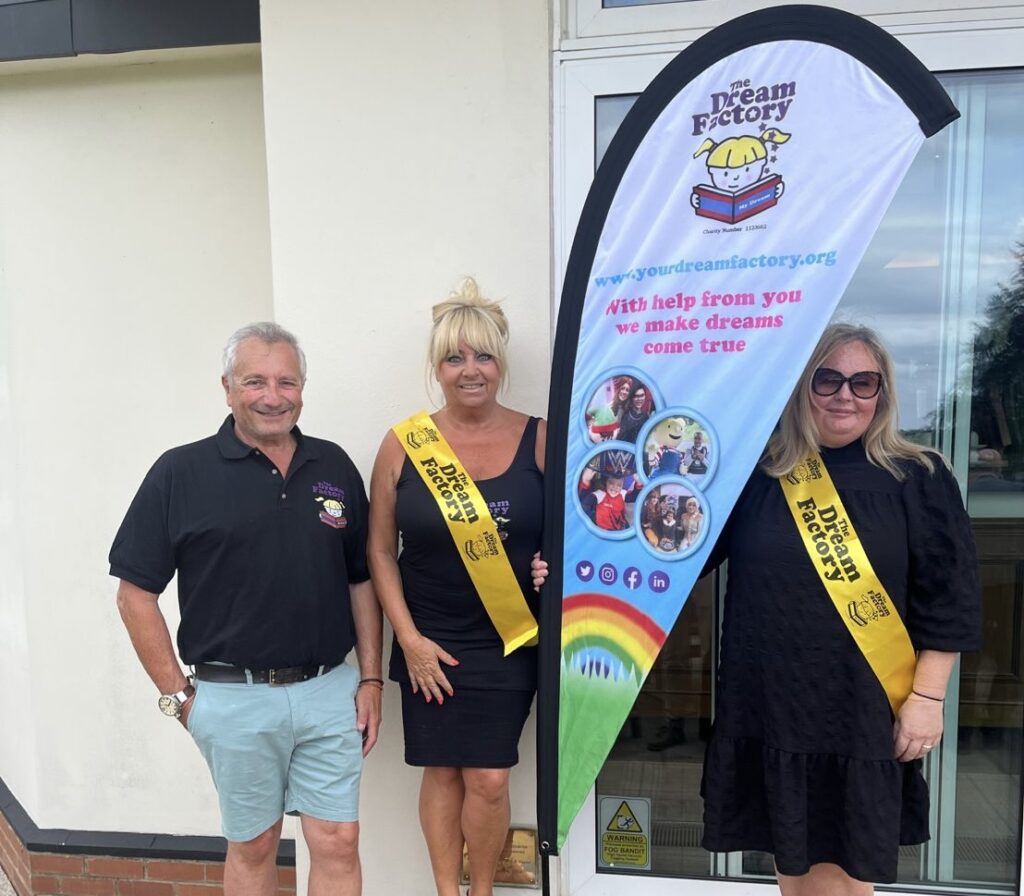 Included in the "non-golfers" category were Founder of The Dream Factory, Avril Mills BEM, and colleagues Jane Meader and Maurice Green who did an excellent job selling over £1,500's worth of raffle tickets with prizes such as AirPods, FitBit's and Coffee Machines up for grabs.
Importantly, Avril also provided insight on what all this was for.
Avril set up The Dream Factory in 2008 in memory of her son Oliver, who tragically died from leukaemia at just aged 9. When Oliver was ill, Avril helped grant a dream for a little boy who wanted to visit a football club. That day Oliver said, "Mum, when I grow up I want to grant dreams just like you".
Sadly, Oliver never got that chance, but the premise for The Dream Factory was founded. The charity brightens lives by granting dreams to children and young adults with life-limiting conditions and severe disabilities. Since 2008, The Dream Factory have granted over 600 dreams in Oliver's memory. A dream might be to visit their favourite football club, have lunch at The Shard or an iPad they can use to further their education and hobbies.
To further accelerate our fundraising efforts we lined up a selection of desirable auction items for our attendees. Signed sports memorabilia, luxury overnight golf breaks and artwork from an award-winning artist to name a few.
Expertly delivered by auctioneer and comedian Ian Irving, we raised another £4,500 towards our target.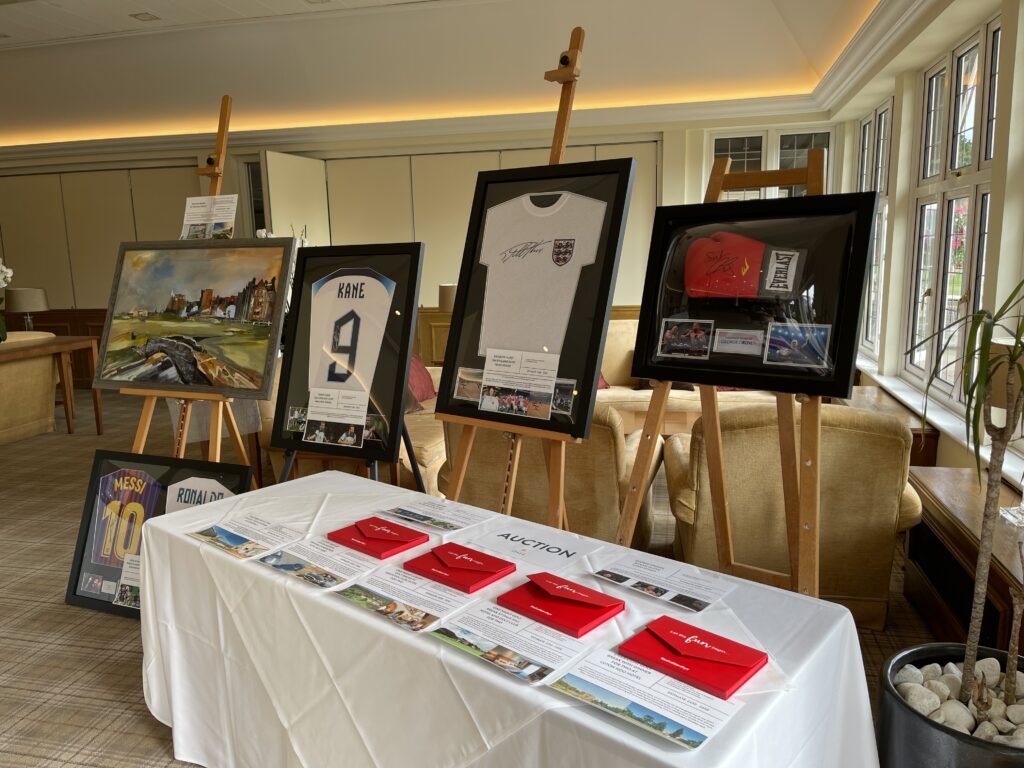 To wrap things up, our 1st, 2nd and 3rd place pairs were announced which saw Chris Waight and Dom Fletcher take home the trophies and critically the priceless bragging rights!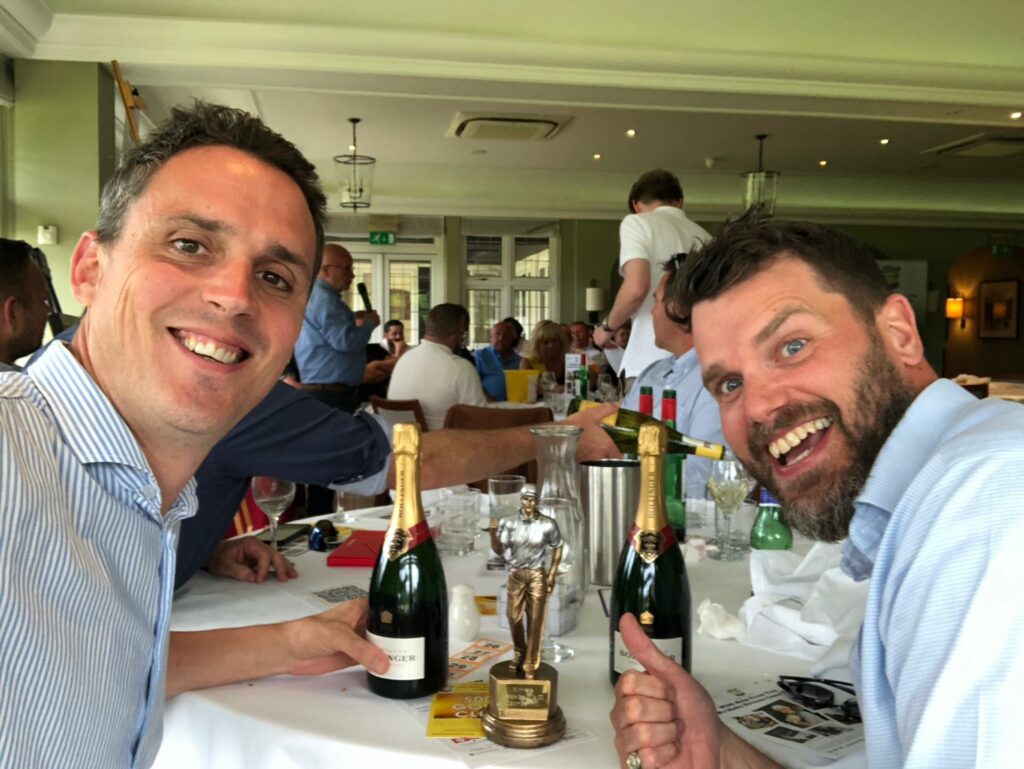 A huge thanks to Coombe Hill Golf Club for hosting yet another flawless day for our guests with special thanks to Mandy Tao Wheeler (House Manager) and Matt Jones (Operations Manager). We unreservedly recommend the club for any corporate days.
And thank you to our guests for your generosity joining us on another special day, helping us reach our goal for a charity who works tirelessly to brighten the lives of young people.
For more information about The Dream Factory, please take a moment to visit their website and learn about some of the dreams granted.